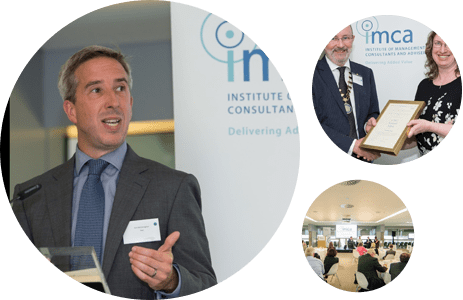 If you are a practising consultant you can join the Institute as an individual member by completing an online Application Form or if your practice is an Accredited Consulting Practice you can join as a member of that practice.
If you lead a consulting practice, you can join as an individual member and / or your practice can become an Accredited or Registered Practice.
Clients or other interested parties can validate here whether individual consultants or practices are members of IMCA, and their accreditation or practice type respectively.
Patrick Downes
Highly popular Masterclass with Joe Houghton on the application of AI and ChatGPT and how [...]
Patrick Downes
Scope of Projects The project nominated must relate to the discipline of Management Consultancy. This [...]