IMCA NEWS 
On occassion, the Institute of Management Consultants and Advisers awards a medal in recognition of outstanding achievement that has led to demonstrable enterprise and innovation with lasting impact in a particular sector.
The award has now been presented for over 25 years with a distinguished list of recipients 
The IMCA is delighted to announce that the Prestigious Gold Medal of the Institute of Management Consultants & Advisors is being awarded this year to:
Mr. David McRedmond, Chief Executive Officer of An Post.
David was previously CEO of TV3 where he transformed the company into a major Irish broadcaster. Prior to TV3, David was the Commercial Director of Eircom and the Managing Director of Eircom Enterprises. His early career was as a retail industry executive in the UK and USA where he held senior roles such as Operations Director of Waterstones, Managing Director of WH Smith Travel Retail and CEO of WH Smith Inc.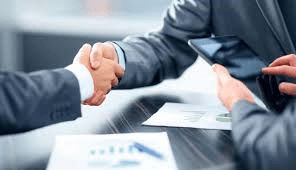 The special awards ceremony will also see a number of accredited members in good standing being invested with the distinction of Fellowship of the Institute
Details of the event which will take place in Dublin on April, 16th, 2020 to follow