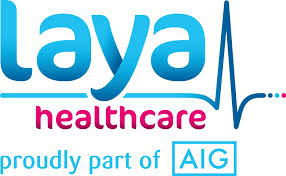 Laya healthcare are delighted to be given the opportunity to demonstrate to IMCA members the benefit of choosing Laya healthcare to be your healthcare provider.
We have been providing healthcare services to individuals for the past 22 years and are extremely focused in terms of innovation with the goal in mind to deliver comprehensive healthcare solutions to meet all your needs.
What LAYA healthcare can offer IMCA Members:
Expert Knowledge
Experts in our field
Over 22 years' experience
Dedicated IMCA account management team
Unique Benefits to IMCA Members:
HeartBeat
GPlive
Healthcoach 24/7
Mental Wellbeing Member Area
How to join Laya healthcare:  Please call 021 202 2000 to speak with a member of our team. 
Please quote the IMCA Group ID : Which you can get by contacting admin@imca.ie
This will entitle you to the following:
10% Discount on Flex 500 Explore,
Flex 375 Explore,
Simply Connect and Control 150 Create. 
Initial waiting period waived 
1st of November renewal date 
CareOnCall package including Nurse Line and GP line
Please go to our website to see further discounts.
10% discount on laya life and up to 35% discount on laya travel insurance !!It's good to live ! 
Insurance provided by Elips Insurance Limited trading as Laya Healthcare. Laya Healthcare Limited, trading as Laya Healthcare and Laya Life, is regulated by the Central Bank of Ireland.