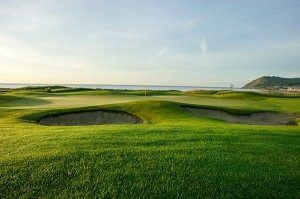 Marketing and Management Golf Society
A new golf society has been formed with the merger of the Marketing Institute Golf Society (MIGS) and a group of golfing IMCA members. The new society is called the Marketing and Management Golf Society (or M&MS, for short!).
The M&MS has arranged an active schedule of golf outings for coming months, details are as follows:
Date                                        Cost    Venue
Fri 20th April (1.30 – 3pm)    €55       PGA National Palmerstown House

[Henry Spring Cup]

Fri 25th May (1 – 3pm)           €55       Tulfarris Hotel & Golf Resort [Frank Cusack Cup]

Fri 29th June (12.30 – 2pm)  €55       Woodbrook Golf Club [Captain's Prize]

Fri 28th Sept (12.30 – 2pm)    €60      Luttrellstown Castle [Masters cup]

The annual cost of membership of the M&MS is €50.00, which includes access to the Fourball Matchplay over the season.   The Society encourages IMCA members to participate in the outings, to invite guests and promote M&MS membership to friends and colleagues.  IMCA member Austin Seagrave austin.seagrave@astron.ie  is the point of contact for any queries.

If you are interested in participating, the following is the step-by-step process that you need to follow to register and book a tee-time:
Please go to https://www.mygolfsociety.ie/index.php?page=society.register.4563 and register for the society
The administrator of the website will approve your request and you will receive an email confirming that you are now a member
Having received confirmation, please login to the society at https://www.mygolfsociety.ie/the_marketing_&_management_golf_society.xhtml?page=society.login.4563
There you will find details of the next event at and a link to the Timesheet. Click on the link and it brings you to the timesheet.
Simply click Attend Event and this will allow you to book your tee-time. You can add a Guest by using the tab at the bottom of the page.
The process is straight forward and once registered with the society, you will be able to make all future bookings by simply logging into the website. Should you have any difficulties then please email Aidan O'Connor (aidanoc1@gmail.com) who will be administering the webpage this year.